Healing in the Land of Enchantment: A Wellness Guide to Santa Fe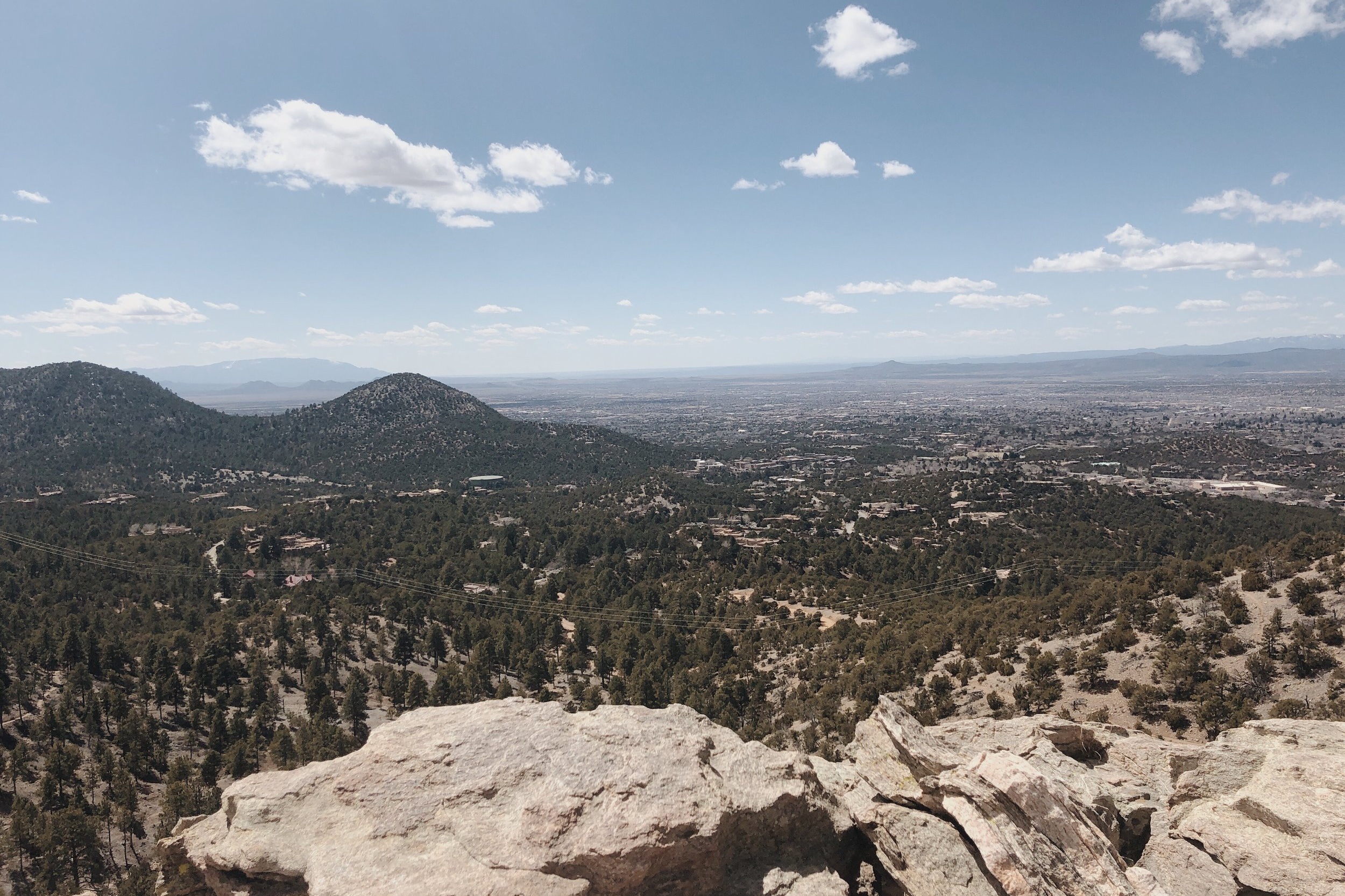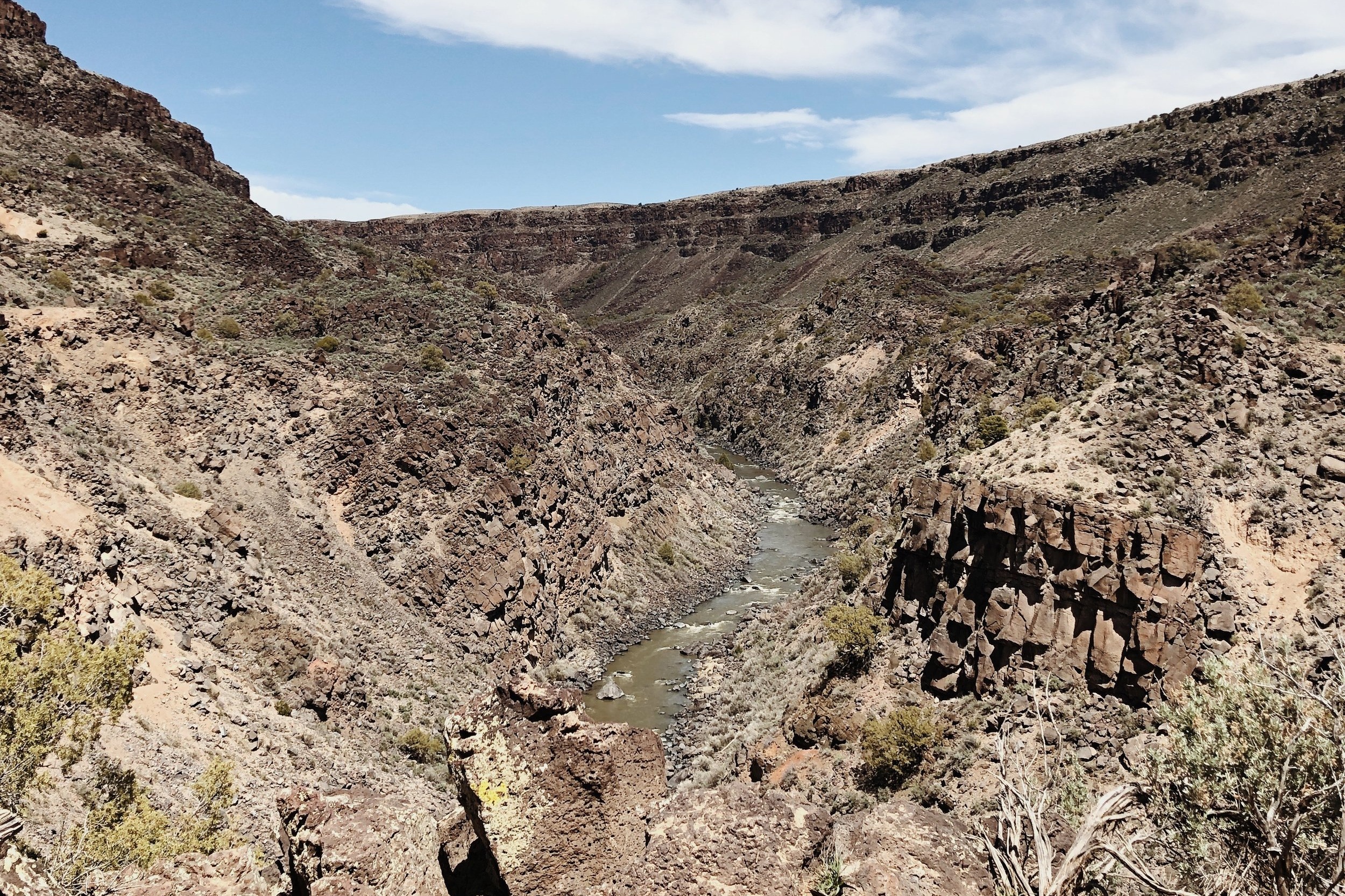 Santa Fe - Where do I even begin? This little city in the high desert of New Mexico is a mecca for all things wellness and healing. Nestled at the base of the Sangre de Cristo mountains, with views of the neighboring Sandia and Jemez Mountains and sprawling vistas in just about every direction, I believe the healing begins the moment you step foot on this land. I am currently seven weeks into a little over a two month stay here in this beautiful place which I was called to from across the country when living in NYC for the space, healing, and mystique it offers so abundantly. My first visit last year, left me craving more and now I have the pleasure of experiencing this place on a more intimate level. From soaking in hot springs, to hiking trails abound, it is a wellness lover's paradise and worth a trip for anyone seeking space, inspiration, healing, and connection to nature. It doesn't take much to begin reaping the healing benefits this place has to offer, but in case you need some guidance, I've rounded up some of my favorite ways to get the most out of your visit and stay next time you find yourself in this part of the state so lovingly called The Land of Enchantment:
Go Hiking :: One of my favorite things about the land here is how quickly it grounds me, and one of the best ways to get grounded, in my opinion, is to connect with nature through hiking. Santa Fe and the surrounding area is a hiker's dream. Trails range from easy to difficult and you can access many of them within 8-10 minutes from anywhere in the city. I've listed some of my favorite trails I've tried so far:
*Healing tip: Once you reach somewhere on your hike with ample space to sit down, ideally with a view or surrounded by trees and rocks or near some flowing water, try taking off your shoes and placing your bare feet on the ground. Sit there in silence for at least 10 minutes, breathing in the fresh air and imagining your energy grounding down and exchanging with the earth. The best part is, it's free and I bet you'll feel a whole lot more grounded and connected to your surroundings after doing so.
Soak in Healing Waters :: There is no shortage of sacred healing waters to soak in in New Mexico. From free natural sources you can hike to, to full blown spas, it's almost a rite of passage to take advantage of the hot springs that run freely throughout this land. Here are two spas and more off-the-beaten-path option, all of which are not to be missed:
Eat Fresh, Healthy & Delicious Food :: Don't get me wrong, New Mexican food is delicious, but it sure is indulgent [hello, melty cheese!]. After a few meals like that, my body quickly begins craving fresh veggies and lighter fare and Santa Fe has no shortage of healthy food spots to satiate your healthy palate and balance it all out:
See a Healer [or two] & Visit a Healing Space :: Santa Fe is filled with holistic healers, but it always helps to have a couple recommendations right? Here are some of my personal favorites that I myself have worked with:
Danielle Polgar, M.D. is an astrologer and holistic counselor who has been my personal astrologer for a few years now and has now become a dear friend. She delivers astrological information in such a grounded and approachable way, that even skeptics could digest the information she translates and delivers. She seamlessly weaves her experience and training as a counselor into her astrology practice and I wouldn't miss an opportunity to get a reading in person with her when you're in town if I were you. She does sessions in person at their healing space in downtown Santa Fe, but she also offers virtual sessions too, so if you're eager for a reading and don't have a trip to Santa Fe planned anytime soon, she's got you covered.
Meet & Mingle with the Locals ::
There you have it - a roundup of some of my most favorite places, spaces, and activities I've had the pleasure of experiencing during my time here so far. People here are incredibly friendly and helpful, and if you're coming from a big city, you'll definitely notice the change in pace. If that's the case for you, I encourage you to slow down and take in the more conscious speed this place can dial you down to instead of moving at the quicker pace you're used to. Slowing down and space have been big parts of my healing journey and there are ample amounts of both here. This place will work on you if you allow it to [and maybe even if you don't], so if you feel called to visit and spend any amount of time here for whatever reason, I highly support you in that pursuit.
This land has been consistently nudging me to show up more for myself through my creativity, my business, my healing on all levels [mentally, emotionally, and physically], my relationships, and so much more during my time here. Within days of arriving I got a clear vision of my new virtual offering called Held From Within: A 4-Week Journey Within with 1:1 Support for Your Healing & Self-Discovery that is now open for enrollment and will begin the week of May 13th. Be sure to check it out if you have not done so already. I've really poured my heart into it and the essence of it is infused with the supportive, grounded, and wise energy of the this high desert. I can't wait to serve those who feel called to take part in it, I know it will be special and unique to each soul that participates!
Feel free to email me at maya@mayakeane.com with any questions you may have.